*This post contains affiliate links. For more information, please visit Messy Mama's Disclaimer page.
The days are fading into months as my child's infancy is screeching to a halt. It's coming! That's right, Toddler-hood is right around the corner and I'm gearing up for it! As my baby attempts to test out her little walking feet, I'm preparing for the next few years of chasing after, yelling no, and ripping my hair out. I'm stocking up on a few things as we complete our first year together. Is this the phase when I become a little less Messy, and more put together? Probably not, but it doesn't hurt to be armed with the essentials as I take this stage head on.
Baby Proofing
Okay, so I'm a little late to the baby proofing party. I am fully aware that this is usually the first step we take before baby initially arrives. Considering baby was immobile for a majority of her infancy, I was in no hurry, (gasp's heard all around the world). As my little cruiser gains more ground with her crawling, I have been slowly knocking out each hazard she comes across. I am utilizing my Safety 1st Safety Essentials Kit
 to make sure our home is safe for our little explorer. This safety kit allows my little one to become more independent without mom chasing her around. She's free to wonder, and Mom can get some extra time to herself. Applause all around, people!
Preparing Her Room
It's only a matter of time before we're transforming her crib into a toddler bed. The bitter sweet bed move into her very own chambers is just around the corner, so we're setting up shop!
We've got long way to go, to transform the extra storage room , into a Palace fit for a little princess, but we've got a head start with the 9 Cube Organizer Shelf and Fabric Cube Storage Bins. The shelves come in black, espresso, white and even teal! The storage bins come in all different colors and even prints.
Walk The Walk
It seems like it was yesterday when we brought our shriveled, tiny peanut home and placed her in her pack and play. Besides wanting to be carried around, the girl did not move. Gone are the days when I could set up shop on the couch and watch TV as my little one snoozed away, pretty much motionless. From sleeping, to standing, our little pioneer is ready to take on the world.
To encourage her independent walking, we have officially retired the sit in walker. Our little couch skimmer has graduated to this, fun, Fisher Price Zebra Push Walker.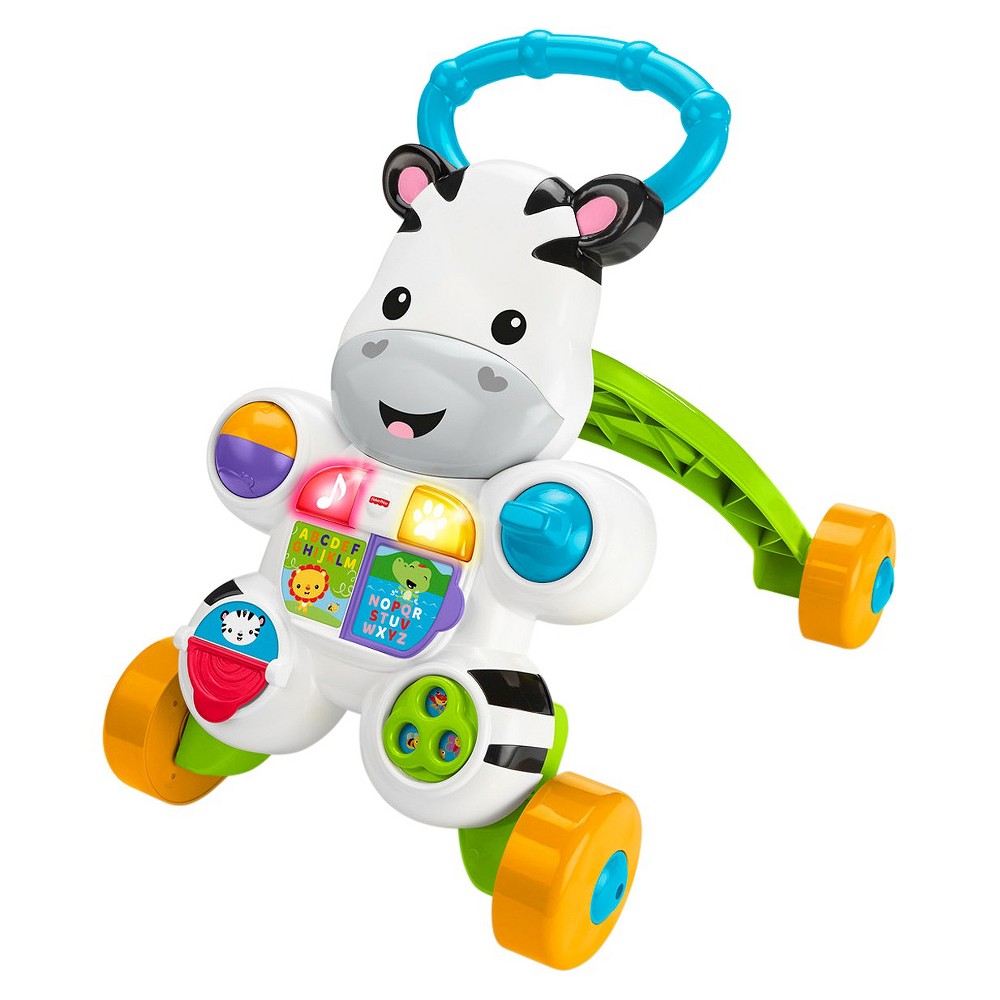 Feeding
Our independent chomper is all about feeding herself these days.
For now, she's enjoying the finger foods, but it'll only be a matter of time before she's big girl-ing it with her own spoon and fork. That's why we're stocking up ahead of time.
We've paired the Munchkin Multi Bowls 5pk with The First Years Multi Take and Toss, and of course we can't forget our Neat Solutions Baby Bibs.
The Sippy Cup
I can already tell that this transition is going to be a rough one, as our little baby continues to adore her bottles. However, we still invested in these Tommee Tippee Sippy Cups. We just started introducing these to her. So far, it's a big "Heck No," with a toss, but we're not giving up. Besides, how cute are these??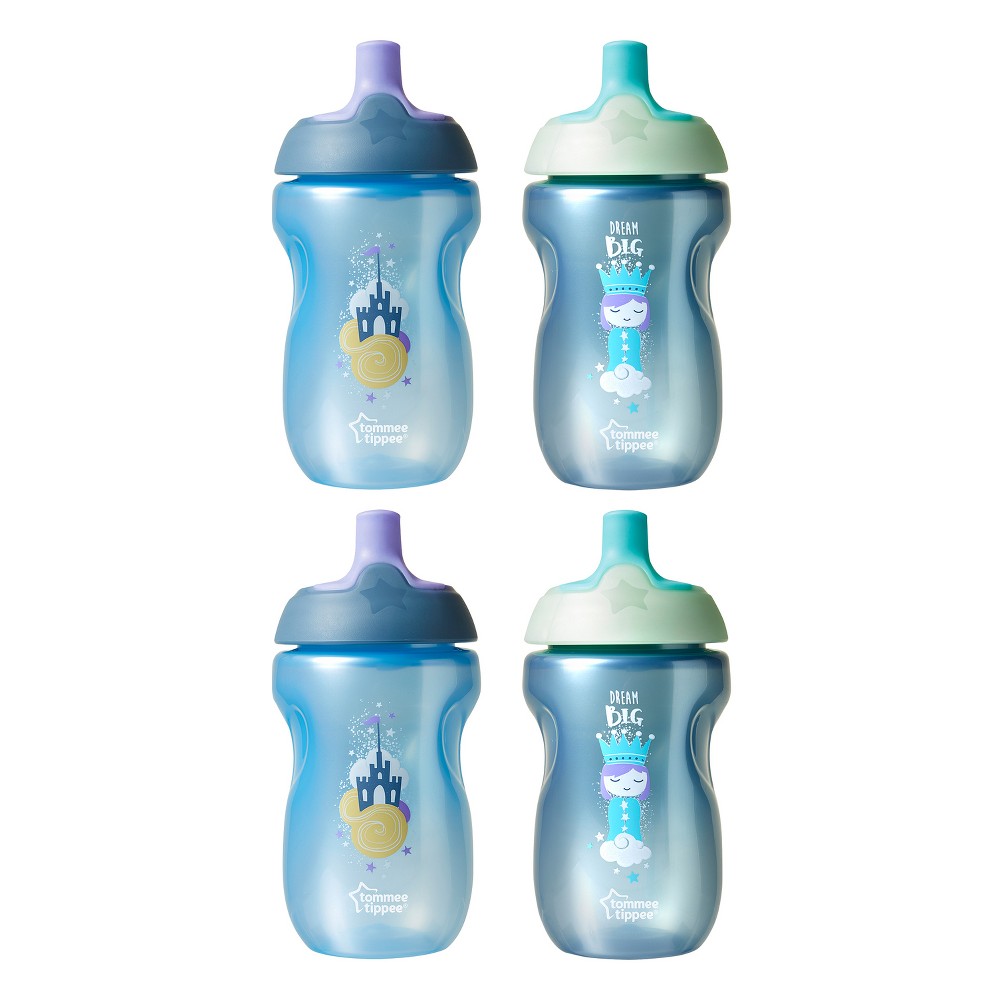 Car seat

Considering our doll face is already sporting the 18 month gear, it's safe to say we don't exactly have a little baby on our hands. She's reaching her car seat limit. So "let me upgrade ya," with this Graco 3-in-1 Car Seat. This car seat transitions to high booster seat, and finally to no back booster seat. Holding up to 100 pounds, this next stage will take us all the way to preteen. If you haven't noticed, I'm all about getting the most for my money. (Be sure to check with car seat regulations in your state.)
More Transitioning Toys
If you enjoyed my Great Baby to Toddler Transitioning Toys, then you're going to love these additions.
The LeapFrog My Pal is part of the Leap Frog family and plays music. You can customize Violet or Scout to say your little ones name, favorite color, favorite food and animal. You can also download up to 30 lullaby songs.
Build motor skills and encourage musical play with the VTech Sort and Discover Drum
.
Encourage eye-hand coordination and thinking and problem solving skills with the Fisher-Price Laugh & Learn Farm Animal Puzzle
.
Reading Material
If you're anything like me, you might be reading all about what there is to expect with your soon to be toddler. Check out these awesome reads to get you going.
Parents – 19 Ways To Prepare For The Toddlerpocalypse
AptaClub – Preparing For Toddlerhood
Mom To Mom Nutrition – 5 Ways To Stop Your Toddlers Food Throwing
A Virtuous Woman – Structuring The Day For A Toddler
Happily Ever Mom – Potty Training Must Dos
Wunder-Mom – Crib to Toddler Bed 5 Tips To A Smooth Transition
Happy You Happy Family – Handle Kids Temper Tantrums
Congratulations on making it through your baby's first year of life. That went by fast, didn't it! Give yourself a pat on the back. Now, stock up on that wine and away we go. I'll be right there with you.
*Disclaimer – Statements made in this post are of my own opinions, views, and thoughts. I am not a professional and should not be regarded as such.
I would not recommend affiliated products that I don't love and use myself. However, if you purchase a product and are not satisfied, any inquires must be done through Amazon or Target. Messy Mama does not guarantee satisfaction. Availability of all items may vary.
*This work, along with non-affiliated images, as well as other posts published by Messy Mama, are protected by copyright laws.
Copyright ©  Messy Mama 2019 https://messymama18.com